TARA "Little Bit" COLE


On an August summer night in 2006, a young homeless female named Tara Cole was sleeping on a wharf at Riverfront Park in Nashville, Tennessee, when two men stepped out of the shadows and rolled her into the Cumberland River. Witnesses tried but were unable to rescue her.
Tara's body was found ten days later when the city, after several nights of ongoing vigil and much prodding from local advocates, finally moved a barge (see letter from K-9 Search & Rescue officer below claiming body could have been found much sooner). This is the second known deliberate killing of a homeless Nashville resident within the past two years, both apparently murdered for being poor. (biography below)



~~~ listen to "Ballad of Tara Cole" with lyrics here ~~~
HOMELESS WOMAN WAS LOVED BUT LOST, KIN SAY
FAMILY WANTS PUBLIC TO KNOW TARA'S STORY
by TRAVIS LOLLER: The Tennessean; 8/19/2006

Pearl Cole remembers the last time she spoke to her daughter. Tara Cole had bipolar disorder and would disappear sometimes without a trace. She had been out of touch and living on the streets of Nashville, but called her mother three weeks ago to tell her she wanted to come home to Elgin, Ill.

"She was supposed to call me back because I was on the way to work and we were making arrangements for her to get treatment," Pearl Cole said, "but she never called back."

Then, on Tuesday she got a call from the Metro Police Department, informing her that Tara Cole, 33, might have drowned. Soon she learned more.On Aug. 11, as Cole was sleeping in her usual spot on a Riverfront Park dock, two men sneaked up to her, quickly rolled her into the water of the Cumberland River and ran away.

Two other men staying on the dock dived into the river after her, but were unable to pull her from the swift current. The last anyone saw of her, she was being swept toward the prow of a nearby barge that was tied to the shore. Her body has not been found.

In the days after the attack, very little could be discovered about the woman. Friends on the street knew her as Tyra. They described her as sweet and so quiet that she hardly ever talked. But Cole had a family who loved her and wants the world to know her story.

"I just want people to know that Tara had goals and a vision and wanted to make something out of herself," Pearl Cole said. "The only reason she wasn't able to accomplish that was because of her illness."

"She suffered from a mental illness," her stepmother, Carol Boyd, said. "She was bipolar and would not stay on her meds."

Boyd and Pearl Cole drove to Nashville on Friday from Indiana and Illinois with Tara Cole's father and stepfather, a brother and other members of her extended family. They attended a vigil that homeless advocates are holding nightly until Cole's body is recovered.

"She was living a homeless life, but she wasn't homeless," Boyd said, noting that her family wanted to provide care for her.

"Her illness just wouldn't allow her to make good choices," Pearl Cole said.

As a child, "she was always happy-go-lucky," said stepfather Dewitt Cole. "She always had a smile on her face."

Her family first knew that something was seriously wrong when Cole was about 20 and they got a call from Colorado police who said she was behaving strangely. She wouldn't stay on her medications because she didn't think she needed them, her mother said. When she came to Nashville about three years ago, it took her mother six months and a private detective to find her.

Police have not found Cole's assailants and do not know why anyone would want to harm her. Police Cmdr. Andy Garrett, who recognized Cole from street patrols, has said the crime seemed to be without motive. Random violence is something that many homeless people say they have learned to live with, but recently it has become a form of entertainment for some.

In a series of videos available over the Internet called Bumfights, video makers pay homeless people to fight each other and hurt themselves, said Michael Stoops, executive director of the National Coalition for the Homeless in Washington, D.C. The videos also show teenagers hurting the homeless — for example, taping them with duct tape and hosing them down with water.

"Last year in Los Angeles, some suburban teens. . .watched Bumfights and then went out with baseball bats and beat up people sleeping on the streets," Stoops said. "People who come across Bumfights on their computers, 99.9 percent are not going to go out and hurt people," he said, "but the videos give the idea that the homeless are the new despised community. No one cares what you do to them and you can get away with it."

Leonard Woodrum, a truck driver for The Tennessean, saw a car stop next to a homeless man on Grundy Street around 2:30 a.m. Wednesday. The passenger, whom Woodrum described as a young, white man, got out of the car and pulled an orange construction cone from the car.

"(He) threw it at the homeless man like he was throwing a baseball," Woodrum said. "The driver, I think he had a camera phone," he said, "because I saw a flash when the guy threw the cone, so I think they were taking pictures." "The homeless man said it didn't hurt him," Woodrum said, "but no one deserves that."

Many people have said the same of Cole since she was attacked.

"We were always afraid something terrible would happen to her because we were not able to keep her well," said Boyd, "but I never, never expected to hear that someone would pick her up and throw her in the river." "She was very bright and accomplished," Boyd said. "She would have been able to do anything."



LETTER TO NASHVILLE VICE MAYOR, HOWARD GENTRY, CLAIMING
LOCATION OF HOMELESS WOMAN'S BODY KNOWN WITHIN HOURS

The Tennessean; 8/26/2006

I would like to introduce myself. My name is Nikki Ivey and for the past four years I have been running the Office of Emergency Management's Volunteer K9 Search & Rescue Unit. I established the unit for OEM four years ago and have since been recruiting and training all of OEM's volunteer K9's and handlers.

I would like to discuss with you the recent recovery operation of Tara Cole. I was called in on Friday, August 11th. I arrived in the afternoon and began my search downstream by the bridge. We worked upstream towards the point last seen. In moving water, dogs are unable to pinpoint the exact location of a drowning victim. With the current and wind conditions, all you can do is locate a general area for the Sonar team to go in to confirm and pinpoint allowing the divers for a speedy recovery.

During this particular search, Tbaa, my Rottweiler who has been working in SAR for five years, alerted on a couple of areas that led me to believe that our subject was in between the end of the barge, the furthest part of the barge downstream, and approximately 75 yards downstream. I informed my supervisor, Scott Harris, that I believed that the body was in between this area. Our dive team was on staff and ready for recovery, but was denied their request to dive.

I was called in on Weds. August 16th for another search to determine if the body had moved. This was after four days of bank searches downstream. After a thorough search using Tbaa, I informed my supervisor, Scott Harris, that the body was indeed still under the barge. I did not believe that it was possible that she was downstream at all. I was 95% certain that the body was still under the barge based on experience I've had working the Cumberland and on working K9's in rescue and recovery.

When I returned from vacation, I was excited to hear that the body was finally recovered. When I inquired as to where the body was located, I was informed that she was indeed under the barge. As with the last three water recovery's, my dog, Tbaa, located the drowning victim.

What I would like to discuss with you is the way this call was handled from the beginning to the end. Tara Cole should have been recovered within 15 hours of her reported drowning. This would have allowed the family, at the very least, an open casket service. This recovery should have never taken 12 days. My supervisor disregarded information from his own organization bringing in other resources to recover this body. This not only wasted valuable resources, not to include volunteers that took off work to do the daily bank searches, but also de faced his organization's resources to other groups.

Anyone that knows me knows that I am not in this "job" for the glory. I care nothing about getting my name in the paper or being awarded for my efforts. I do this for the love of working with dogs and for bringing closure to family members. There is nothing better than bringing someone's grandmother home safely or bringing closure to a family who has lost a loved one. I only bring this to your attention because of the wasted resources and for the lack of respect that was shown within an organization that represents our Mayor and our community.

I am sure that you have seen the article in today's paper stating that the dogs were brought in from Memphis to locate our subject. Our own supervisor, Scott Harris, was quoted in saying that officials were unsure if the body was under the barge until Monday, when in fact, he was made aware of it on the Friday she drowned and on Weds., Aug. 16th.

I fear that any member of this community that saw our team working this recovery and then read in the paper that a Memphis team, along with Sumner County divers, were brought in to locate and recovery the body is only seeing that their Emergency Management team is not doing the job it needs to do. They see it as a waste of tax payers money, in turn, we are losing the respect of our community and of our fellow emergency peers.

I do hope that we can discuss this matter further. I am all for doing what is necessary for establishing OEM as a resource that can be depended on in any situation. I love representing this organization and hope to continue representing OEM, not only in Davidson County, but as an out source for other counties as well. Please let me know if there is anything I can do. I look forward to hearing from you.

Thank you! ~ Sgt. Nikki Ivey, 3170 Metro Nashville ~ K9 Search & Rescue, OEM/ESU



TARA COLE BIOGRAPHY

Tara Denise Cole, died at the age of 32 on August 11, 2006. Tara was born on November 25, 1973 in Humboldt, Tennessee. At 7 months old she moved to Elgin, Illinois and attended Larkin High School in Elgin.

Tara loved music and writing. She wanted to write plays and poetry. She was a very special person, loved all people and hated discrimination. In a letter to her mother Tara described herself: "I am a strong willed, extremely warm and open hearted, intelligent human being. Unfortunately, I'm a victim of this unchanging world". So, I have to struggle just to be myself".

Tara's mother, Pearl Cole shares: "Tara always wanted to change the world. She cared so much about people and the injustices of life. She wanted so much to make a difference."

Tara is survived by her parents, Dewitt and Pearl Cole of Elgin and Darryl Boyd (Carole) of Indianapolis, Indiana; her brothers, Rahman Cole of Elgin and Eric Boyd of Indianapolis, Indiana; and a host of Aunts, Uncles, family and friends from Elgin Ilgin, Illinois, Humboldt, Tennessee and Indianapolis. Tara was preceded in death by her maternal grandmother, Ruthie Pearson of Humboldt Tennessee.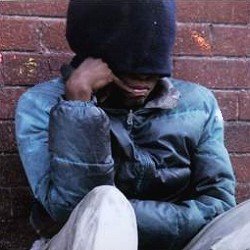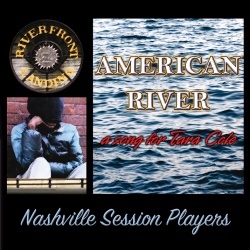 Freedom Tracks Records ~ Nashville, Tennessee ~ please click on train for contact information